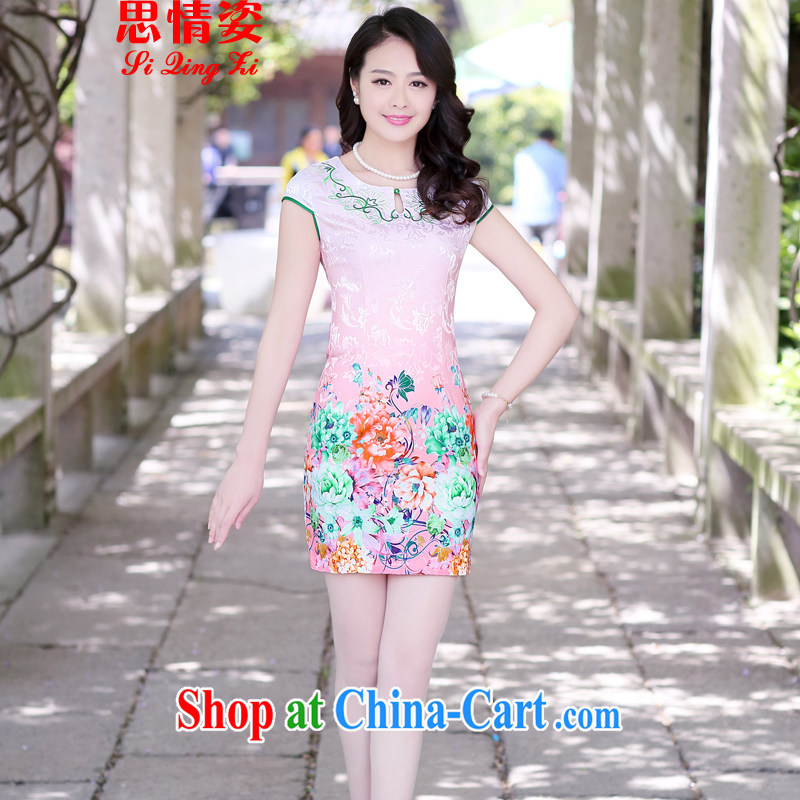 Item 79588 Tang suits for Women, Chinese Traditional clothes, Cheongsam, Chi-pao
keyword: Summer 2015 new cheongsam dress short-sleeved beauty stamp National wind package and qipao female toner the Peony L, Ms. Tung Chee Hwa (Miss . Dong), shopping on the Internet
Category:
Tang suits for Women, Chinese Traditional clothes, Cheongsam, Chi-pao
New Year Special Offer: $353.51 + 1-7 days FREE worldwide shipping + FREE accessories
This item ships FREE to all places. As the largest & best costume manufacturer, following currencies accepted.
Promise: You will
it. Or we support full refund.
In stock.

Quantity: Weight: 35.27 oz (1,000g)
XL M XXL L